Lynn House provides Christian Science nursing care to patients who choose to rely exclusively on prayer for healing and arrange for daily treatment from a Christian Science practitioner listed in The Christian Science Journal. Please note that charges for treatment from a Christian Science practitioner are not included on Lynn House invoices but are billed separately by the practitioner.
More about each type of service we offer can be found by using the links found in the page sub-menu or in the list below:
Area served
Located near our Nation's capital, Lynn House serves the nursing needs of Christian Scientists located primarily within the surrounding six-state area.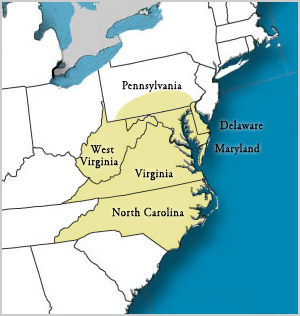 Patient Admission
Just call! Patient admission questions should be directed to our nursing department via telephone. For patient admissions twenty-four (24) hours a day, seven (7) days a week, call 703-379-6000 or 800-283-4325. Please do not hesitate to direct general questions to us by email.
HIPAA Privacy Policy
Click here to download a pdf of the Lynn House HIPAA Privacy Policy.